Inspiration Round
A smell test with selected natural essences from Ayurveda which will be used as base notes for your compositions. 
You will experience the properties of the base notes and the effect they have on your emotional well-being.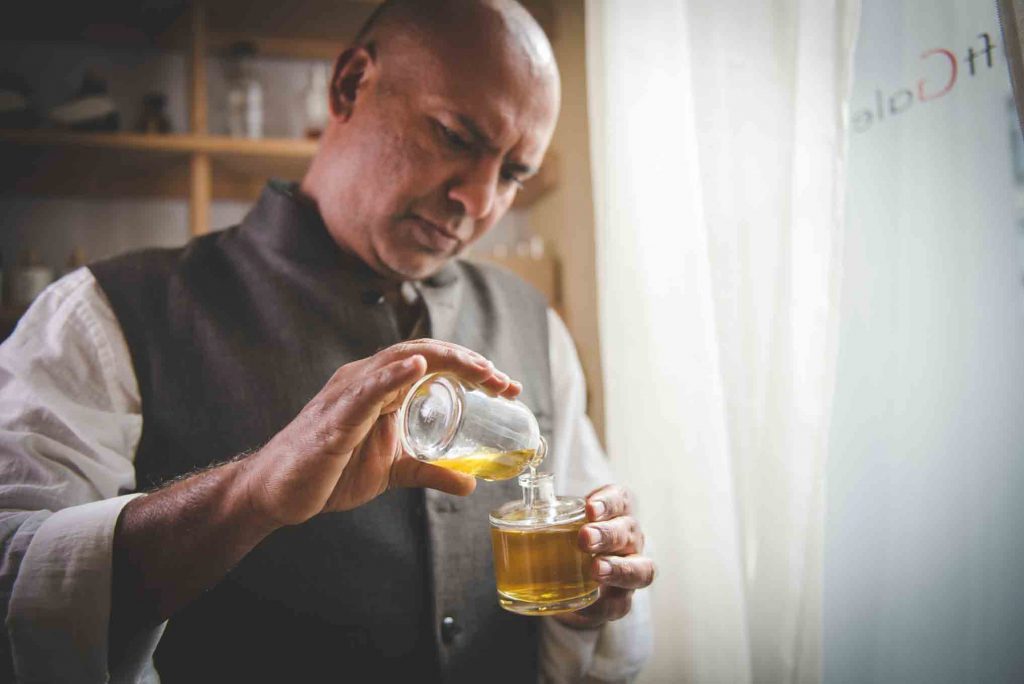 The Trial Round
After two weeks you will get four (4) different composition tester vials. 
They are to be tested on your neck and pulse. The fragrance will penetrate under your skin and create a unique nuance with your body's moisture. 
The Experience
How does the perfume smell?

 

How does the perfume evolve with your body odour?

 

Are you comfortable with it?

 

Do you identify with your new Perfume?
---
If Yes –
After just one week, your very own personal fragrance of Yogesh surrounds you. Price on Request / Appointment